Beyond Autism Awareness
I certainly hope that my cynicism is wrong; to her credit, Katie Price does not tout 'cures' for her son's Autism.  By this, and other accounts, she is at least cognizant of the impact of education, and the lack of it, on her son's conditions.   If she starts to pose (again) for Page 3 for the purposes of promoting the school, then all bets are off.  Good luck to her, and the parents affected by the loss of that special needs school. -Ed.
The page 3 and reality TV star tells Joanna Moorhead about her plans to open a free school – maybe even a chain of schools – for children with special needs.

 Joanna Moorhead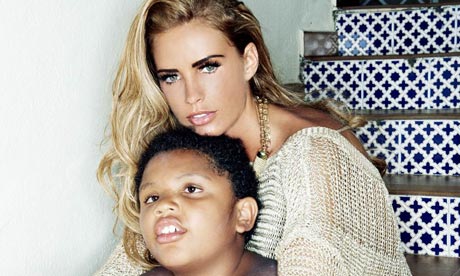 Katie Price with her son Harvey. 'There are so many things that you know and learn by living with a child with special needs,' she says.
View original post 1,350 more words